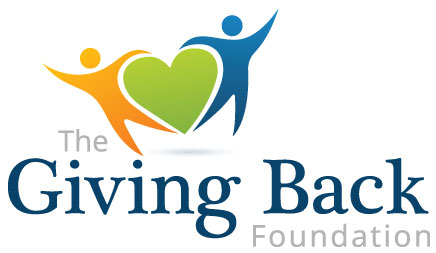 We feel that we have a responsibility to "give back" to our community, and fulfilling our commitment to community service has given our company a fuller sense of purpose.
We are proud to support the following organizations, 139 so far,  through pro-bono services, volunteer hours, discounted fees, in-kind services, and cash gifts.
A Safe Haven for Newborns
African Museum of Arts and Culture
African Overseas Ministries
All 4 Paws
American Heart Association
Apalachicola Maritime Museum
Archbishop Curley Notre Dame High School
ASPCA
Audobon Park Elementary
Avian Conservation Center
Back on Track Network
Baptist Health Foundation
Be A Hero Campaign
Bible Study Fellowship
Boatswain Bay Presbyterian Church
Business Leaders of America
 C.S. Mott Children's Hospital
Calvary Chapel Outreach Ministry
Campus Crusade for Christ
Campus Outreach
Catholic Health Services
Catholic Health Services-The Marian Center
Catholic Hospice
Cayman Islands Hurricane Relief
Clean Water for Haiti
Children's Bereavement Center
Christian Medical and Dental Association
City Year Miami
Community Health of South Florida
Conference of Metropolitan Hosp. Services
Cuatro Por Venezuela
Elite Basketball Academy
Emanuel Presbyterian
Fellowship of Christian Athletes
Feeding South Florida
First Choice Pregnancy Center
Flet University
Florida International University
Florida PACE Program
Food Raising Friends
Friends of Florida History, Inc.
Friends of the Reserve
George W. Bush Institute
Girl Scouts
Goulds Coalition
Great Commission Alliance
Habitat for Humanity
HANDY
HANDY School A Palooza
HANDY Shopping Spree
Harleys Angels
Health Choice Network
Health Foundation of South Florida
Helen Keller Foundation, Inc.
Helen Keller Hospital
Herbert Wertheim College of Medicine
Heritage Foundation
Highlands County Audubon
Honduras Relief
Humane Society of Broward County
Immaculata LaSalle High School
International Center for Tropical Botany
Junior National Youth Leadership Council
Jupiter Christian School
Lake Placid Historical Society
Latin American Missions
Latin Builders Association
Lighthouse of Broward
Living Proof Ministries
Leukemia Research Foundation
Miami Country Day School
Miami Dade County Community Action and Human Services
Miami Jewish Health
Miami Rescue Mission
Miami Youth for Christ
MINTS International Seminary
Mission to the World
Monsignor Edward Pace High School
Moulin School
Multiple Sclerosis Foundation
Naples Community Hospital
National Parkinson Foundation
Navigators
Neva King Cooper Educational Center
New Life Fellowship
North Greenville College
Oakbend Medical Center
Old Cutler Presbyterian Church
Operation 300
Operation Christmas Child
Our Pride Academy
Palmetto Bay Academy
Palm Beach County Medical Society Services
Parkinson's Foundation
People Over Profits Fund
Pewou School
Pioneers
Project Broken Crayon
Promise Keepers
Red Cloud Indian School
Respect Life
Rio Vista Church
Samaritan's Purse
Sebring Historical Society
Sheridan House
Shriners Hospitals for Children
Silver Bluff Elementary School
South Dade YMCA
South Florida Council of Firefighters
South Florida Honor Flight
South Florida Hospital and Healthcare Association
South Florida National Parks Trust
St. Joseph Peninsula State Park
St. Jude Children's Research Hospital
St. Labre Indian School
Switchboard of Miami
Tampa Backpacks
The Arc of South Florida
The Beacon Council
The Call 91.7
The Children's Trust
The Deering Estate Foundation
The Kiwanis Club of Miami Gardens
The Possible Dream Foundation
Toys for Tots
Ukraine Orphans
United Ukraine American Relief
United Way of Miami
Veterans Day Fund
Veterans Community Project
Villa Lyan Academy
Wellspring Counseling Services
Westminster Chiefs
Westminster Christian School
Whispering Manes
Women in Distress
Wounded Warrior Project
Wreaths Across America
Young Life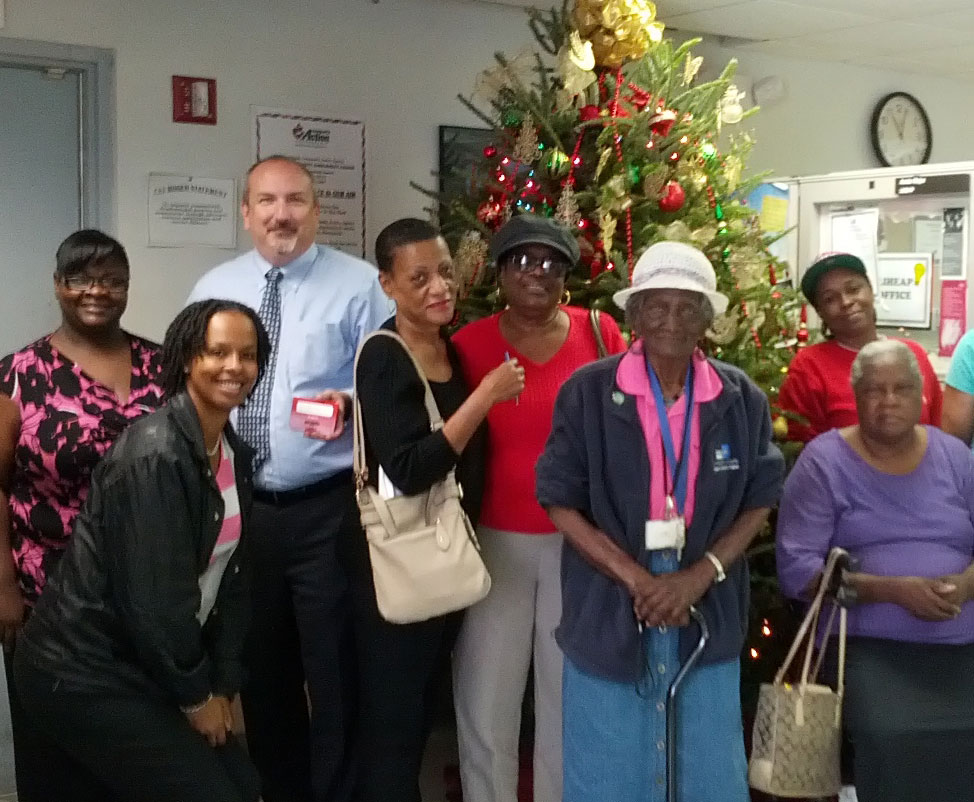 Christmas Basket Donation
Several years ago our team was placing our annual client Christmas gift basket order when I read a Miami Herald story about a local non-profit that needed donations to purchase food for families that had nothing to eat during the holidays. Needless to say, we canceled that gift basket order and donated the money to buy food for 10 families, hoping our clients would understand.
That was the year we started our annual holiday tradition of "giving back" to families and organizations in need. Our clients not only understood, but several have adopted the same tradition.
Habitat for Humanity
Helping build homes through Habitat for Humanity has been one of the most fulfilling ways we have "given back" to our community over the years. Not only do we get a chance to work side by side with the family that will ultimately own their first home, we also enjoy working as a team to achieve a common goal. The absolute best part is when the home is dedicated and the key to the front door is presented to a very appreciative family.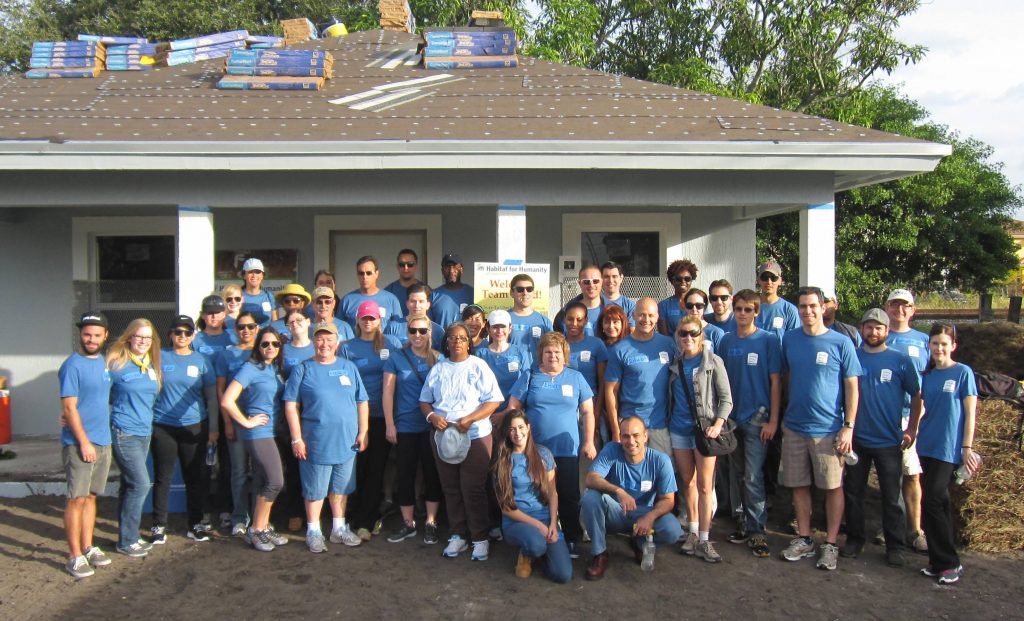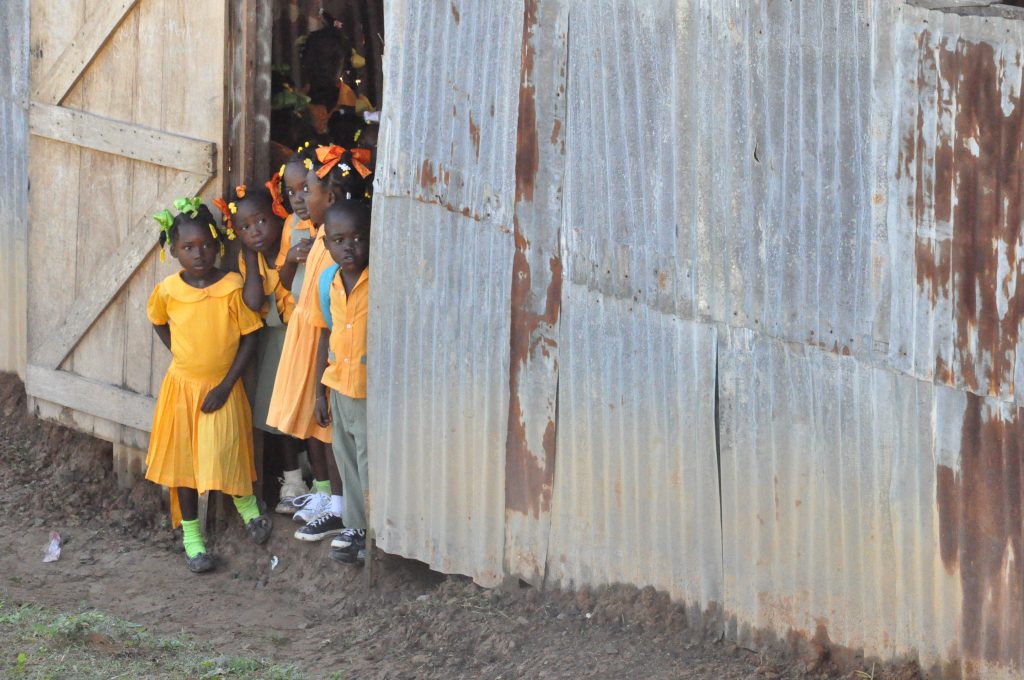 Support for Schools

Getting involved in schools that provide support to financially, physically and mentally challenged children has been a great joy for our team. The parents and staff that work in organizations like Neva King Cooper Educational Center, The Marian Center, and Haiti's Moulin or Pewou inspire us, and the children love to have us attend their events and spend time with them. Whether it is the annual Christmas party, a special graduation ceremony, stopping by the playground, or delivering backpacks full of desperately needed school supplies, we love to see these kids smile.